Philippe Petit Tightrope Between The Towers (16:08)
(To view full screen, also with many links, click the link below.)
https://www.bitchute.com/video/d9gOlIlUV7y4
Philippe Petit Tightrope Between The Towers (16:08)
(To view full screen, also with many links, click the link below.)
https://odysee.com/@EarthNewspaper:e/Philippe-Petit-Tightrope-Between-The-Towers

48 Years Ago Today In My Hometown Of New York City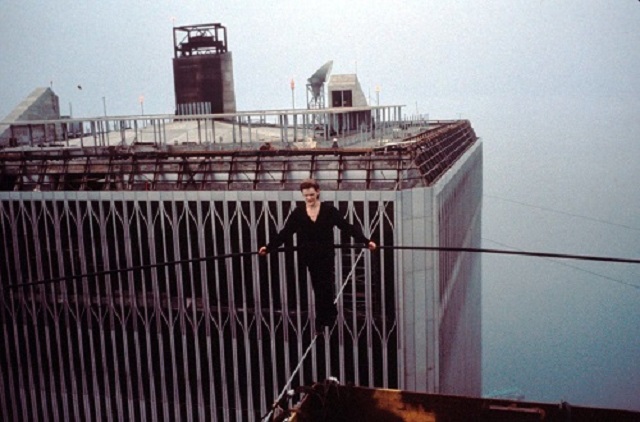 "Limits exist only in the souls of those who do not dream"
Philippe Petit
August 7, 1974 – Philippe Petit is a French high-wire artist who gained fame for his high-wire walk between the Twin Towers of the World Trade Center in New York City, on the morning of August 7, 1974, as well as his high-wire walk between the towers of Notre Dame Cathedral in Paris on June 26, 1971.
For his unauthorized NYC feat 417 metres (1,368 feet) above the ground – which he referred to as "le coup" – he rigged a 200-kilogram (440-pound) cable and used a custom-made 8-metre (30-foot) long, 25-kilogram (55-pound) balancing pole. He performed for 45 minutes, making eight passes along the wire. The following week, he celebrated his 25th birthday. All charges were dismissed in exchange for him doing a performance in Central Park for children.
Philippe Petit is also known for his film work on:
The Walk (2015), Man on Wire (2008) and Mondo (1995).
From 1971 to 1975, I attended the oldest Catholic High School in the United States, La Salle Academy, in the Bowery section of Manhattan. While there, I was on the varsity track team. Many of our runs were down to Battery Park (the Southernmost tip of Manhattan). On them, we would go right by the still being built World Trade Center complex. This area was known for the gusty and swirling winds coming off New York Harbor. I can only imagine what the winds were like being 1,368 feet up walking a high-wire. For this reason, when I heard of Philippe Petit doing this on August 7, 1974, I couldn't believe it.
Bravo Philippe Petit.
by Mark R. Elsis
Philippe Petit (27 Videos)
Playlist by Mark R. Elsis
https://www.youtube.com/playlist?list=PL9SLRU38-i-ZWlu_UtFP7_CAUBUlaZXmw
Philippe Petit Archive
https://earthnewspaper.com/category/philippe-petit
Subscribe To The EarthNewspaper.com Newsletter
https://EarthNewspaper.com/Subscribe
Support Honest, Independent, And Ad-Free News
https://EarthNewspaper.com/Donate